Painting Florida and other locations
Use Bottom Scroll bar to look at other Photos to the right with my Art and Painter Brent House painting.
Then scroll up and down. You can do this on all pages.
Painting is more than a surface Illusion -It's the Cover of the Book!
941 301-0409
Click on Painter Brent at top to see more of my work.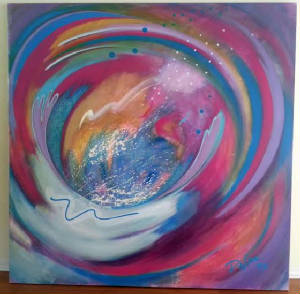 Painter Brent Creates Skilled Painting Work

Stained Glass Commission

Own an Original by Brent DeLess

To view Brents Home painting Business web site-Go to Painter Brent.

Painter Brent has it's own Icon to hit on my Home painting Business.


Brent's Art and Home painting are combined now on this Web site.

Go to top bar and hit on desired Name for your own private showing .

three finish coats

Parrish Home

Wood Carved Tarpon Beams

Hand painted Tarpon Heads on Boca Grande

Faux Speciality Hand painted glaze wall.

Three color faux glazed wall in living room

Exterior House Job

Four coats of paint

House on Boca Grande

Professionally Painted House with Specialty Art

Use Scroll bar to locate other pages of my Art and Professional House painting.

Click on each page to view work.

To see House Painting work click on Painter Brent

Make your Home a Work of Art!

Angel of Hope

Sold to the Links of Sanoma California

Restoring Teak patio Furniture on Boca Grande

Four process restoration of Teak

Artist Brent DeLess

Painter Brent Owner

Hand painted Floor Mural On Stained Concrete.

Commissioned Mural

Faux hand painted wall for bedroom Ragging effect"

Ragged Faux Decorative walls!
Large acrylic painting on canvas
Sold to Art patron
Make your Home a Work of Art
Brents Art work is an extention to his
"Artisan Trade/ Expert painting / Speciality Painting/Art Design"
Have Brent help you with your next
Home or business restoration makeover project
.
Along with Commission Art work.

Have an "Artist" help bring new life into your Home restoration project.
Interior or Exterior Painting is an added business Brent has been involved in for many years.
Brent worked his way through Art School painting Homes and Also painted Apartments

and Condo along with High End Elite Homes on the West Coast of Florida.
Brent offers you to hire his special talents to do your next home improvement makeover.
Maybe you would like Brent to design a stained Glass design or new painting for your Home or buisiness?
Experience having a Artist do your next home makeover.
Or just have an Artist actually be your painter for your next home makeover.
E
njoy the finished look a fresh coat of paint does to make a old home a happy home to come home to.
You can contact Brent DeLess for commission Art Work or questions about your Art
or painting questions.
Cell 941-301-0409
Long Boat key Mural/Commission work
Art Plus Professional Painting interior & Exterior
View more Painting jobs/ArtisanTrade/Expert Painting to left bar
Brent Charles DeLess (Artist)

Large canvas dolphin Acrylic painting
Go to side bar and hit on "Painter Brent"
See more painting work on left side bar Artisan Trade